Photo Slice: Flowers from work.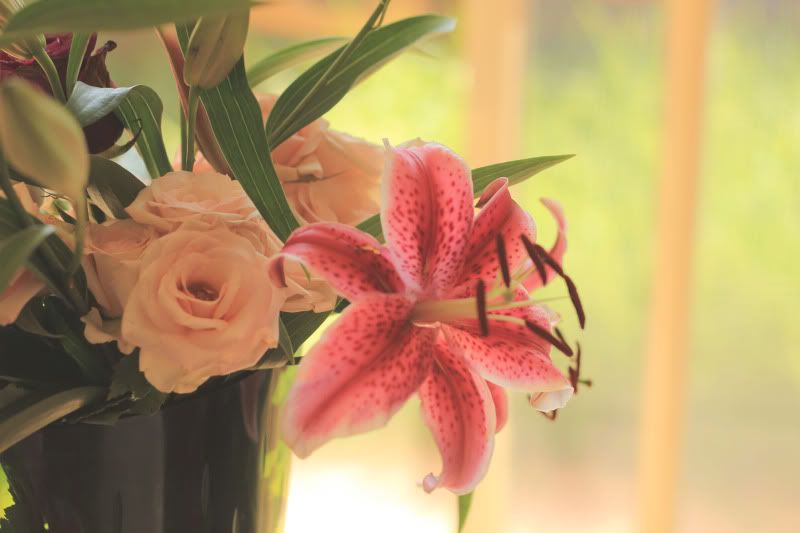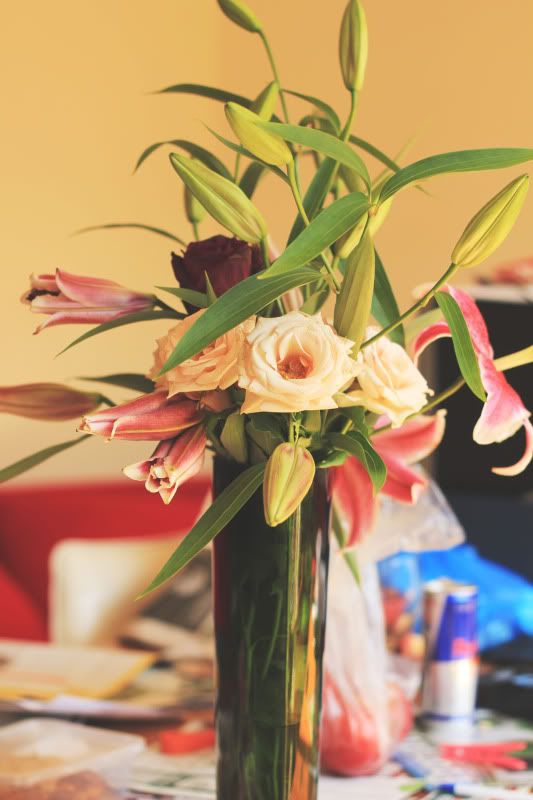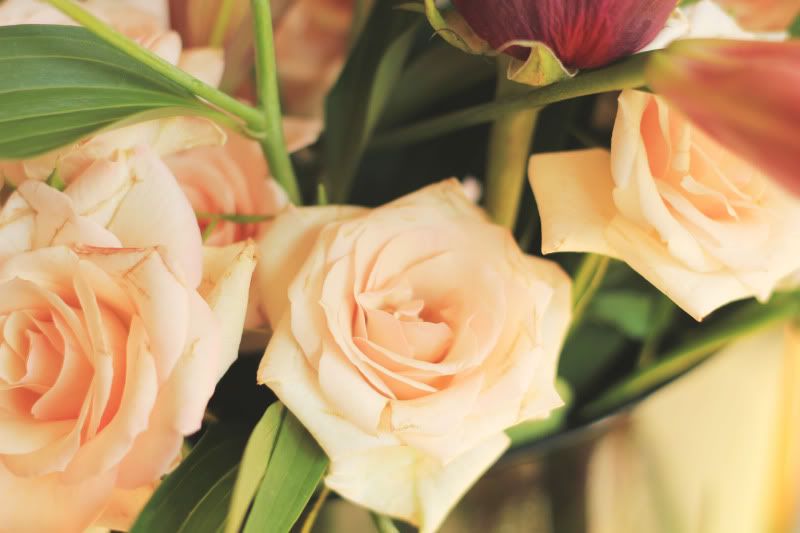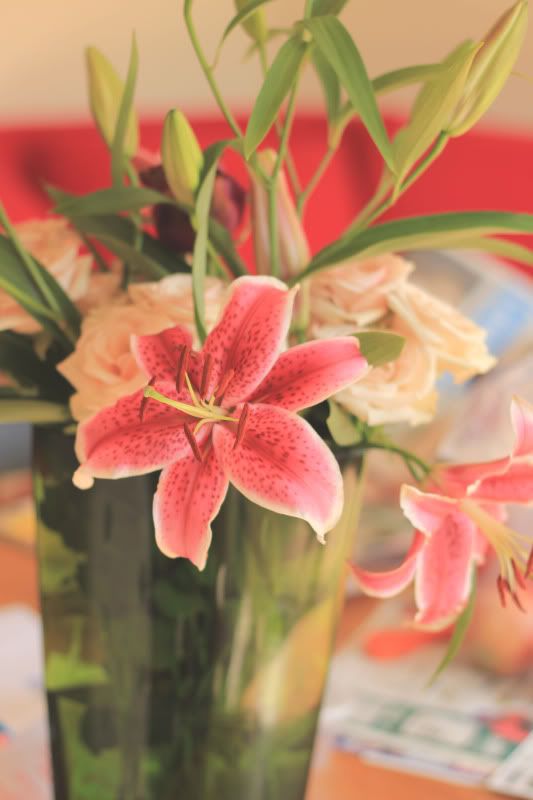 I had my last day at Dulux on the 17th of the month and I didn't hit me until I was on the train home ( I always get emotional when its too late). I got so many lovely baked goods and gifts from the people at Dulux. I arranged the beautiful oriental lilies and pastel pink roses that Laila and Tina gave to me in the only vase I could find. The vase worked out all right but all these flower arranging makes me want to do a floral arrangement class. They also smelt as good as they look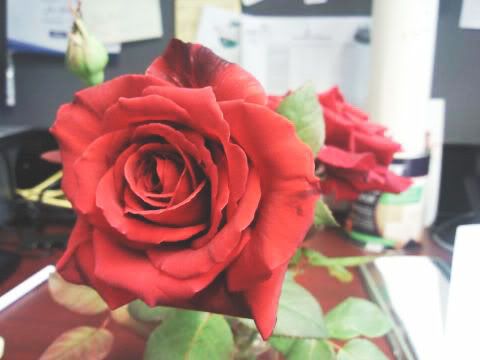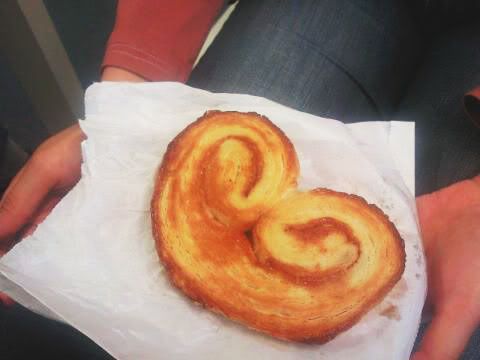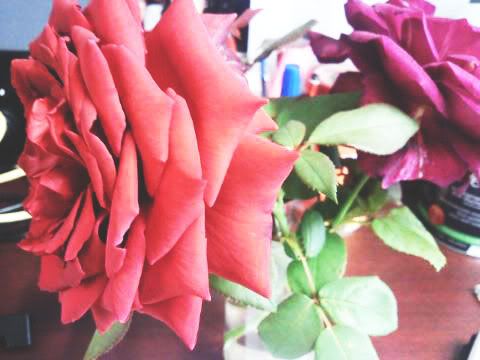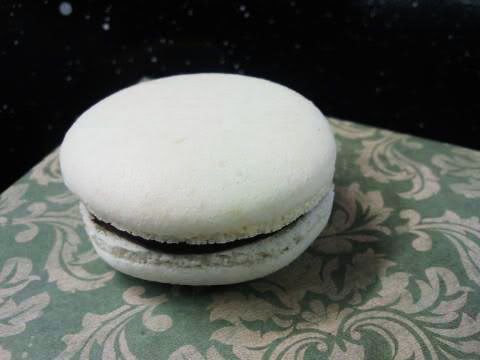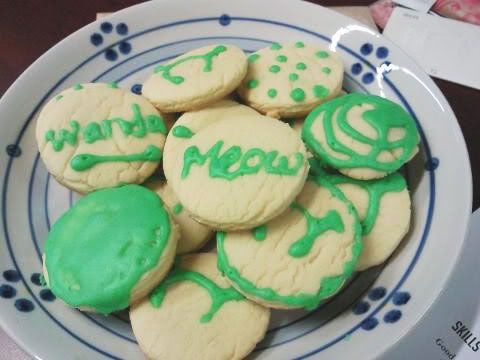 Susan made some cafe standard macaroons with her very own lemon butter and blueberry filling. mmfff. I wish she had made more! I would have definitely paid $2.80 for it! (Susan, cash in on this!) Sam made the cutest shreck shortbread cookies. too cute to eat. ( I wear shreck ears to work) I gobbled all my baked goods before the sun came down nonetheless.
Also, Aimee had given us the most fragrant roses I have ever smelt in my life for Valentines. Organic and straight from her garden! I would totes buy a valentines day stalk for $20 if I knew it was going to smell that good. I wish I could put it down in words but all I can think of is that it smells like heart shapes. Thousands of heart shapes sailing past your nose, all over your face and into the back of your head. That is how strong it is. (Aimee, you should also cash in on this)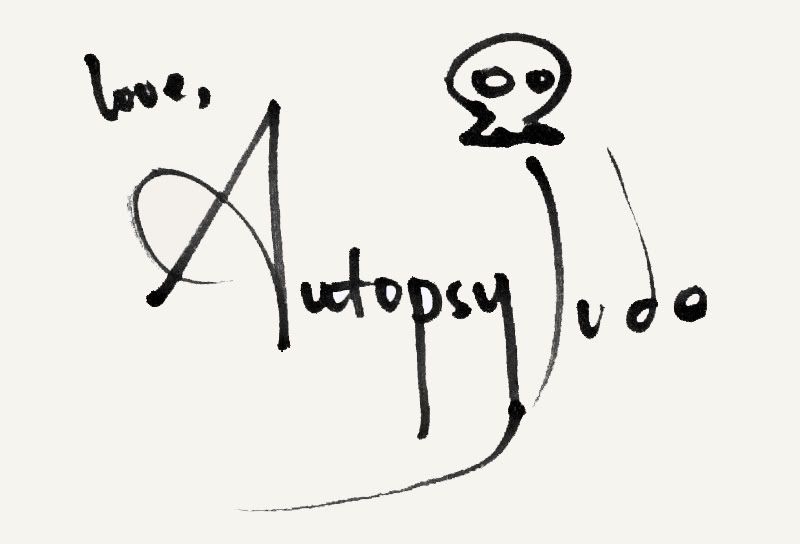 Labels: Friends, Photo slice, Woolgatherings