Autopsy Jude cleans a kangaroo skull
If you ever hop onto ebay and search: "animal skulls", you'll find cow and sheep skulls going for at least 40 dollars if you're very lucky. I decided that it was too much for me to pay that amount for something I can find in nature and some time back I got hold of a kangaroo skull. Don't ask me how.
I finally finished cleaning and bleaching my kangaroo skull. It took quite a while and its not quite finished yet but I think it looks very close to perfect as it is. All I need to do is to glue the jaw together and that single, loose tooth. And maybe decide if I want to pull out all the teeth to make sure no flesh is left on the skull, and then if I want to bleach it with peroxide.
If anyone wants to know how I managed to get turn a flesh covered skull into a clean bone white one, heres how.
1. pick as much skin and flesh off as you can
2. soak the skull in water for a week
3. take it out and pick off as much skin and flesh
4. repeat steps 2 and 3 until its sufficently.... defleshed. It is a good sign if you see that no more bugs living in the water. It means there are no more tasty bits for the larve to eat.
5. try to remove as many teeth and separate any cartilage joins.
6. when it is sufficiently clean, leave it out in the sun to bleach naturally.
7. bleach it with 3% hydrogen peroxide if you want.
8. glue all the loose ends together back into its original form.
9. admire.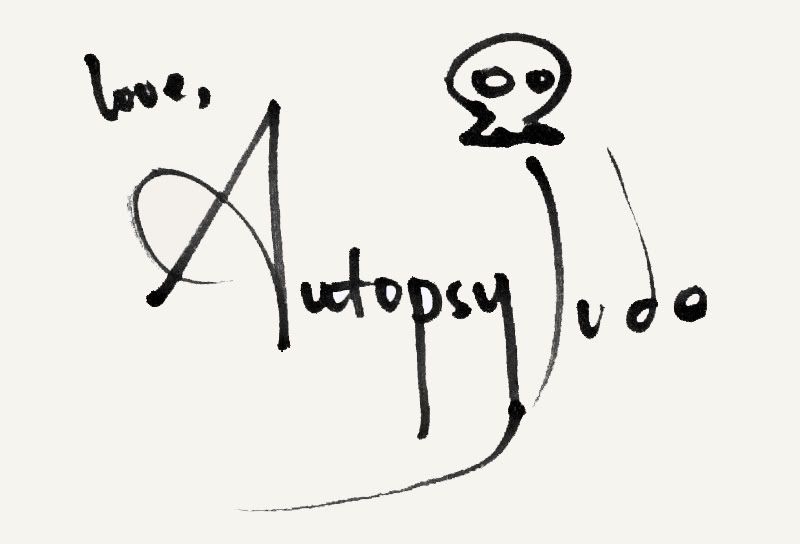 Labels: Woolgatherings