The Good Stuff: Full Double rainbows.
OMG its a double rainbow!!! OMG double, full rainbow all the way. OH MY GOD. Its a sign. *tears of joy*
I have to say a full double rainbow is pretty impressive and is quite pleasing to the eye especially after a bad day of flooding in Creswick. Good thing it only lasted a day.
There's always a silver lining on ever cloud eh. Some times its hard to see because its so faint, but its there.

By the way, in case you've been living under a rock and have no idea what I'm talking about in my first sentance, watch this: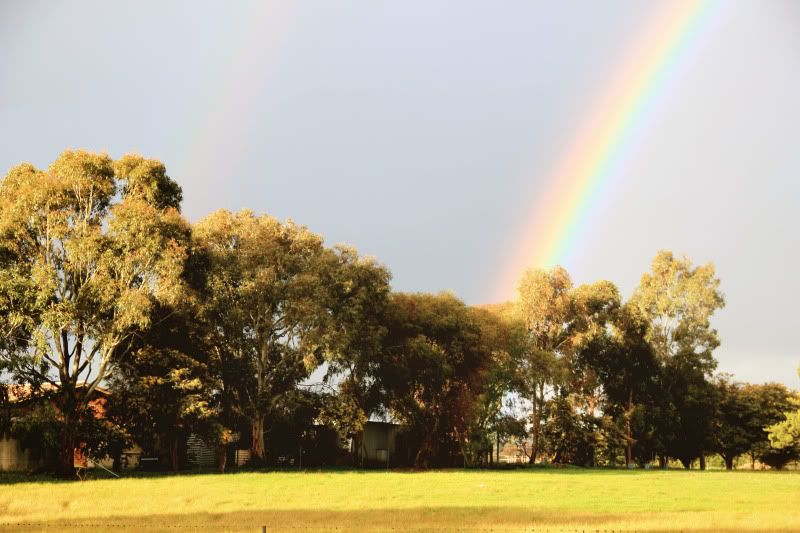 Except my rainbow is better because you can see where it ends. It was like, 30 meters away from me. I think. My estimation of distances is probably way off. But it was close! Unfortunately, I didn't find double leprechauns or double pots of gold. Bugger.