Jackets tell stories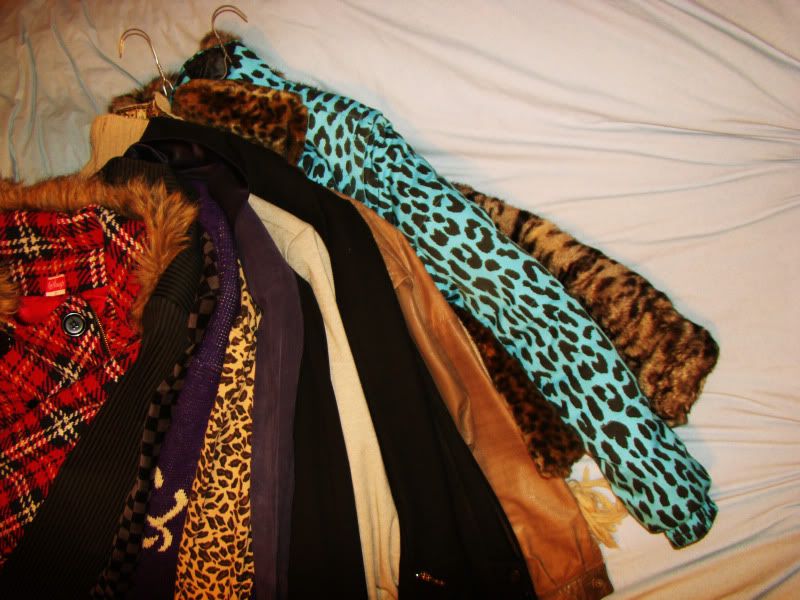 I have a healthy obsession with jackets and other kinds of outerwear. As of now, I have 34 sweaters, blazers, jackets, coats and ponchos, all stuffed in my tiny cupboard. It may not be much to some, but I'd have to say my outerwear collection is far bigger than any type of clothing I own.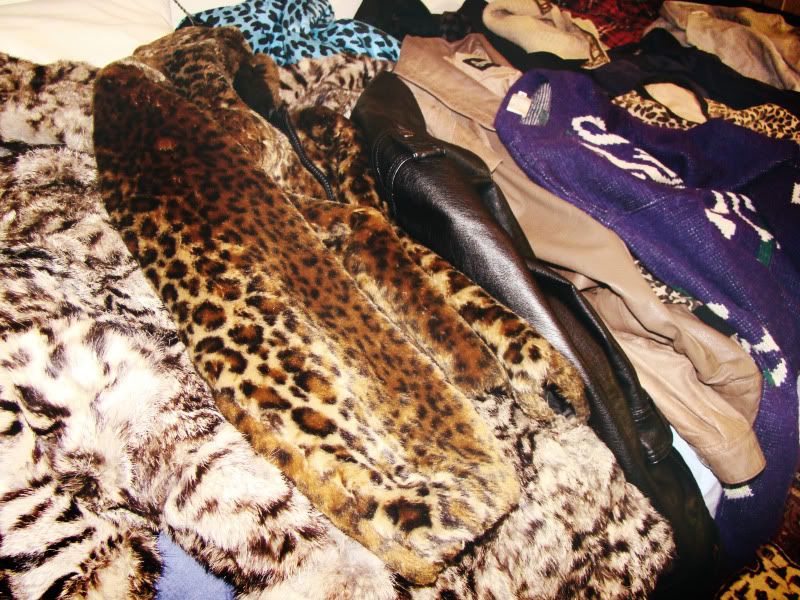 I guess I owe it to the fact that when I was growing up, I've always wanted to wear jackets. But I couldn't because of the tropical weather of Singapore. Also, outerwear has the tendency to match almost everything you have on. Even if it doesn't, no one cares.
Every jacket has a story. As it wraps around your torso and arms, protecting you from any chilly winds that might be passing by, or the raindrops thay may be falling, it add a little bit to the chapter.
I'd love to tell the story of each and every one of them but that just won't be practical.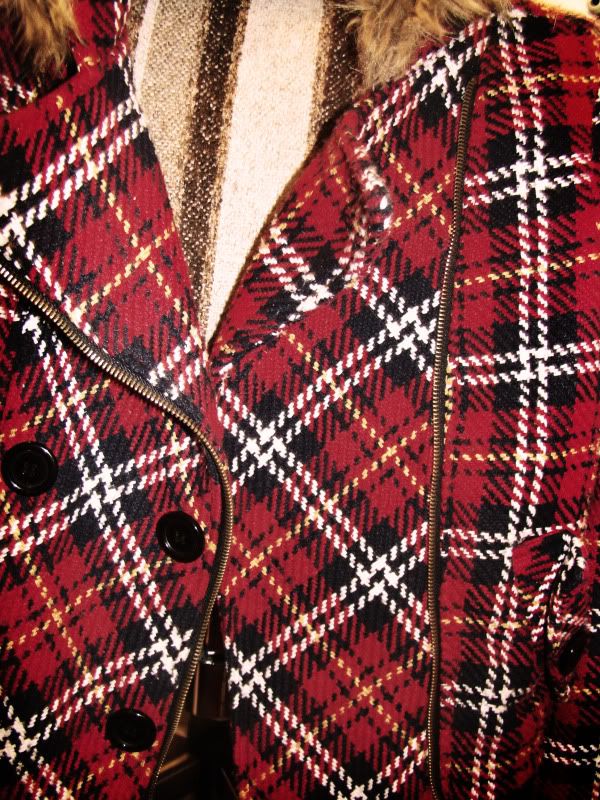 This was the first functional jacket my Dad bought for me when I first came over to Melbourne. It was on sale at the Dangerfield at Chadstone. It was great for the first winter I spent down under and I absolutlely love the smell; burlap and Lovelovelove perfume by Morgan. Just like it did when I first started wearing it.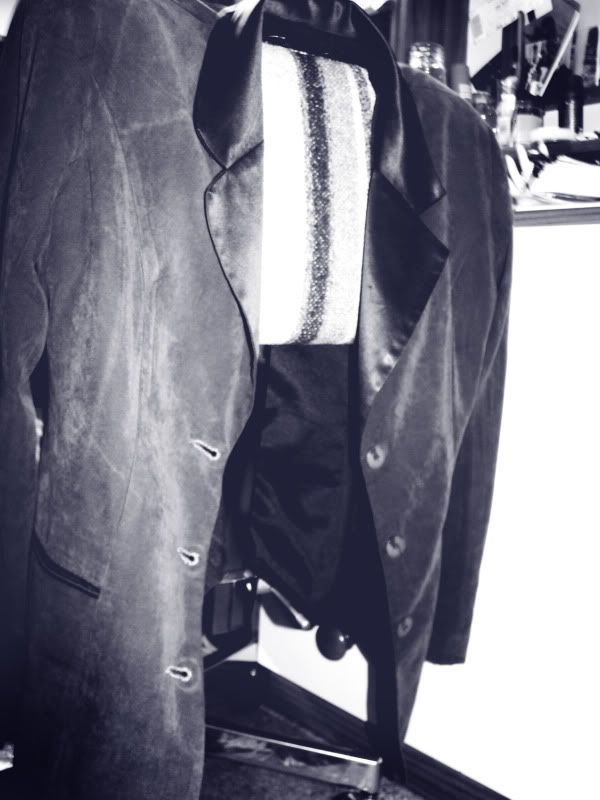 I got a couple of jackets from one of my coolest friends, Sherwan. They were really womens' office blazers that belonged to his mother. Naturally, they do what they always do best; instantly transforms ANYTHING to a presentation-friendly outfit. Unfortunately, I left one in Singapore and I lost the other :( I still have one left!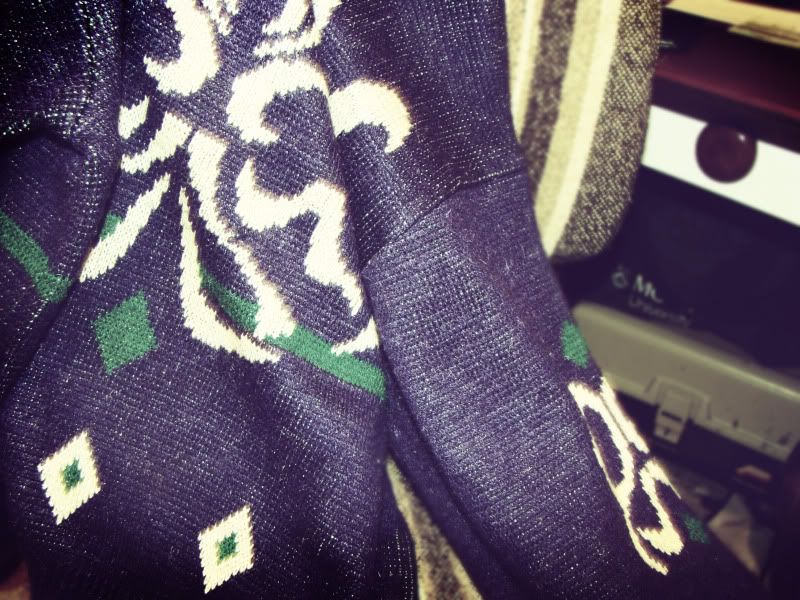 This hideous sweater has quite a bit of a story soaked up in it. It was my Mother's ( I think)when she was living with my Grandparents at this house. This was also the hideous sweater I tried to wear and make it 'geek-chic'. Too bad it was incredibly itchy and very very uncomfortable (I think people in the 80s didn't have comfy sweaters). Also, this was the sweater that I wore on my first proper date with Matt. :D:D But because its so scratchy, I've only worn it one other time.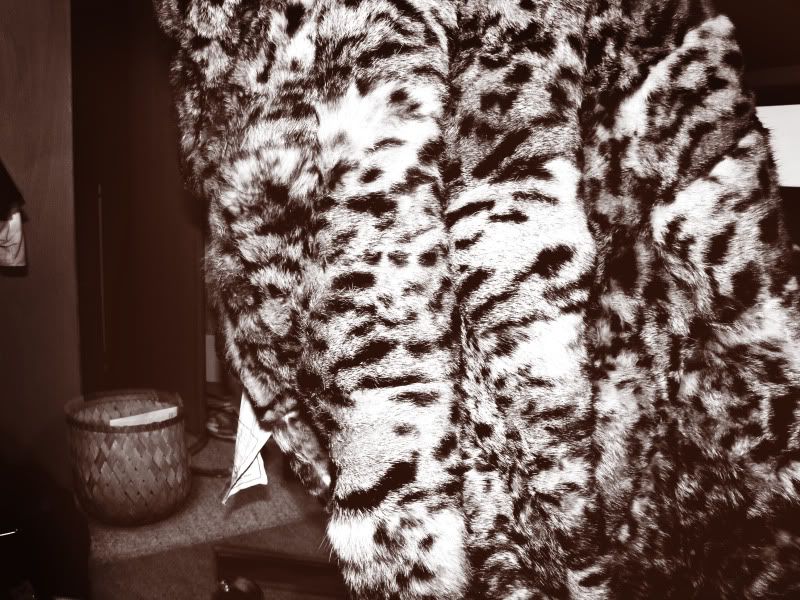 Fur is also one of my rapidly growing obessions and clearly my Grand dad noticed. He gave this to me in my 2nd year of University and he told me it belonged to his late wife. Its a beautiful garment, which makes me feel so regal when I put it on, though I'm not sure if its real fur or not. It feels like it is, but it doesn't matter if isn't.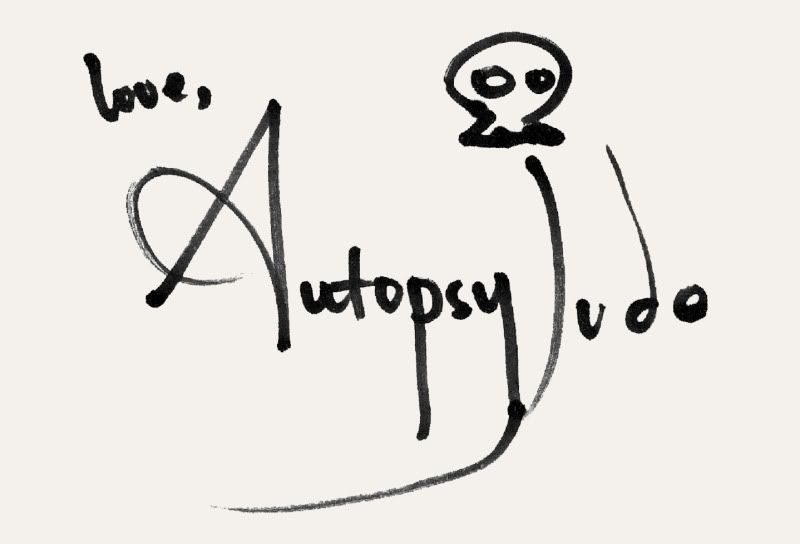 Labels: Fashion, Woolgatherings