Hand me downs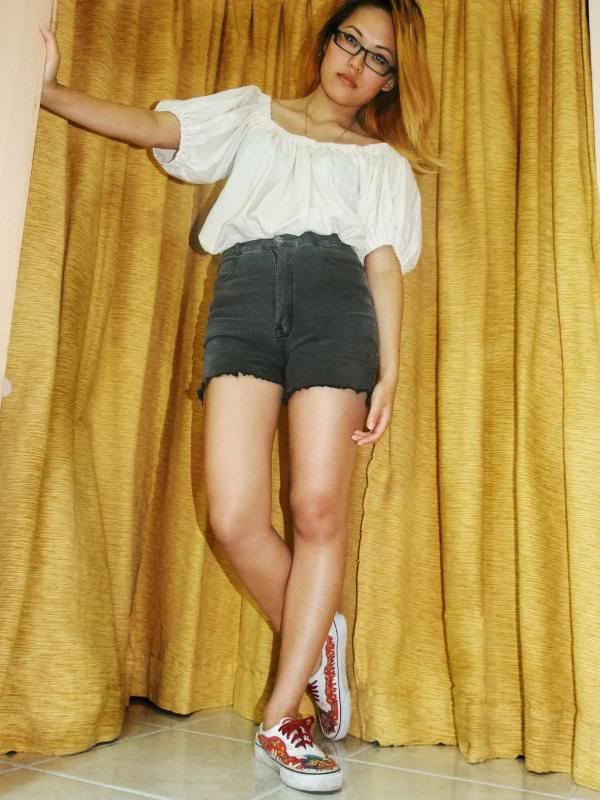 I love how the best pieces of clothing in wardrobes are often hand-me-downs from several generation or a piece from the wardrobe of you younger self. Of course, it wouldn't be love at first sight, and you'd stash it away hoping no one would ever see them. Eventually though, you're bound to come across it one day and when you do, you think to yourself, "This actually could look good!"
Its like that perfume you got as a gift but never open until years later and it becomes your favorite. But you can't get it again because the shop they bought it from don't make them no more or they closed down.
I had obtained a pair of jeans with no brand name save for the words " Little Bear" on its button. it was dark blue with a zip that was a mile long and it tapered to almost nothing at the ankles. At the time of our meeting, in 2003, I deemed this high-waisted 'anomaly' extremely uncool and somewhat mumsy because the his didn't sit low enough like Britney Spear's pants nor ended in bell-bottoms. It was the complete opposite, so I stashed it out of sight.
Then at age 17, I found it in the depths of the hand-me-down collection that I had accumulated over the years and never wore. I decided the tapered legs was, in fact, pretty cool. Every one was wearing skinny jeans at the time. The high waist I could cover with the ends of cool graphic t-shirts.
I loved wearing it, it was just the right length, and it fit perfectly. Though I tried to ignore the fact that it came all the way up to my belly button.
At 18, and the wrath of global warming obvious, I snipped the legs off my Little Bear Jeans. It metamorphosed into a pair of high waisted shorts, which was good, because everyone was raving about them. They still are. I can still hear and see the residual hype.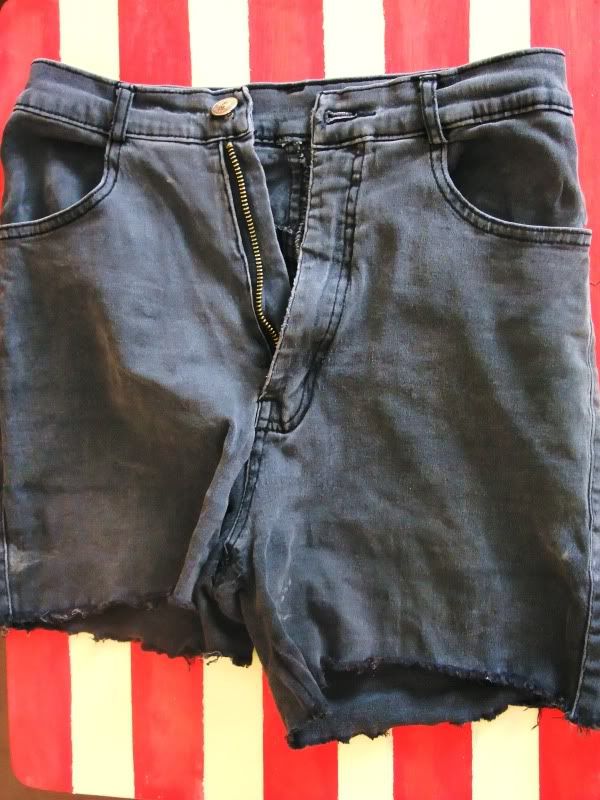 Sadly, my most versatile piece of clothing is nearing the end of its time. There are holes in the fabric and the general garment is wearing thin. I'd find the perfect substitute but I'm not sure if is possible to find a piece with that much character at such a low price.