Custom Heels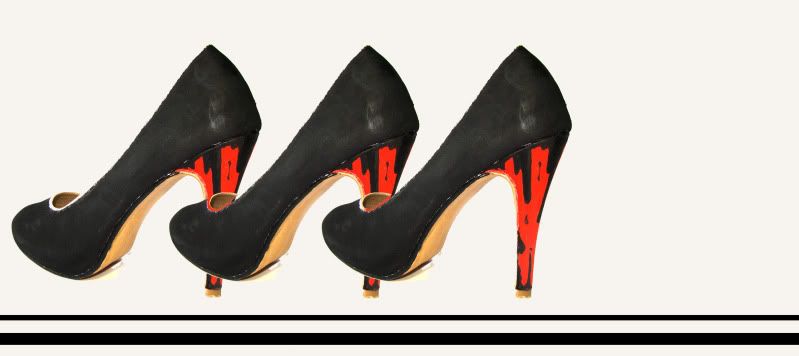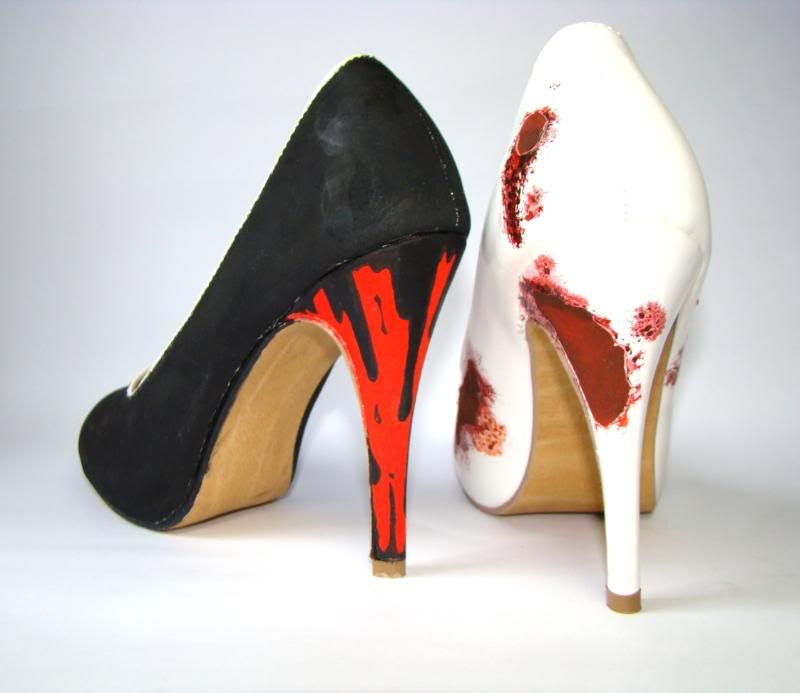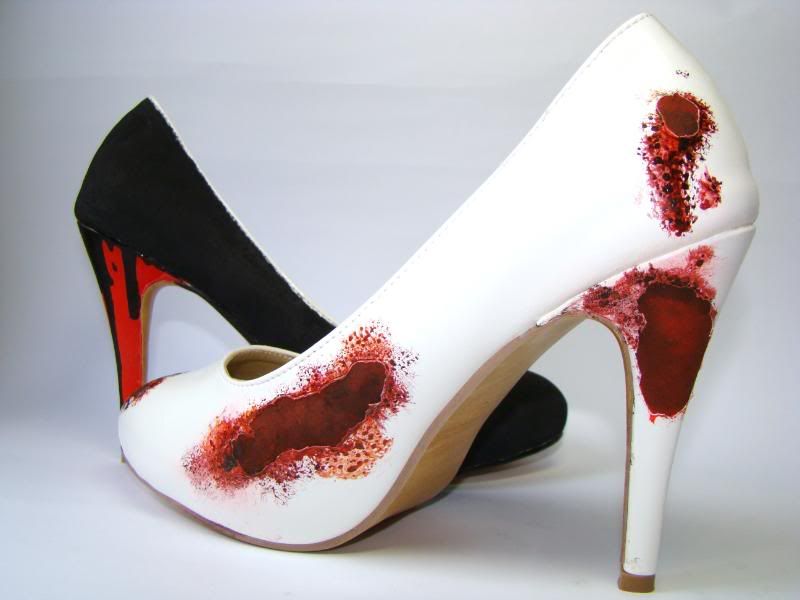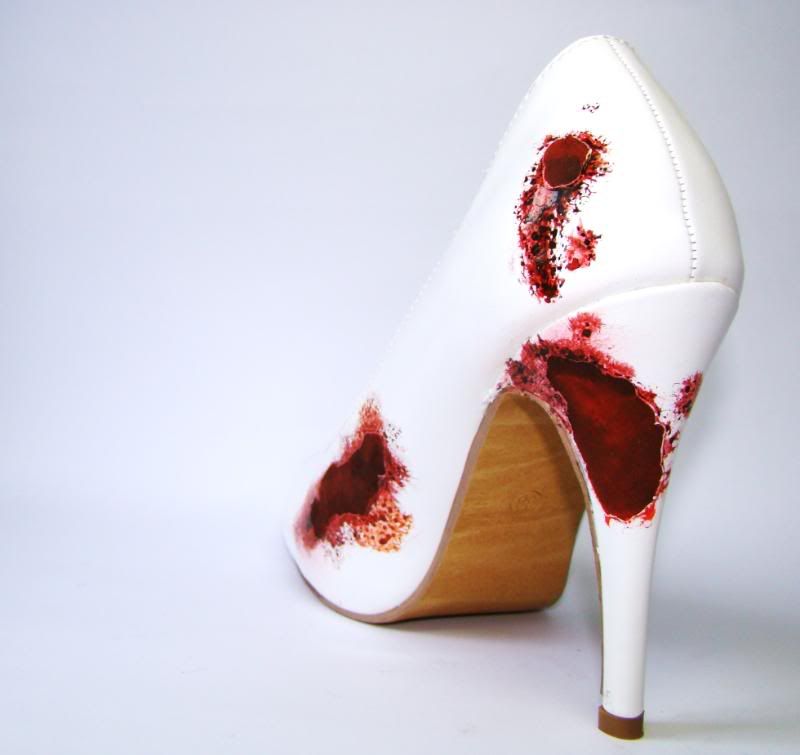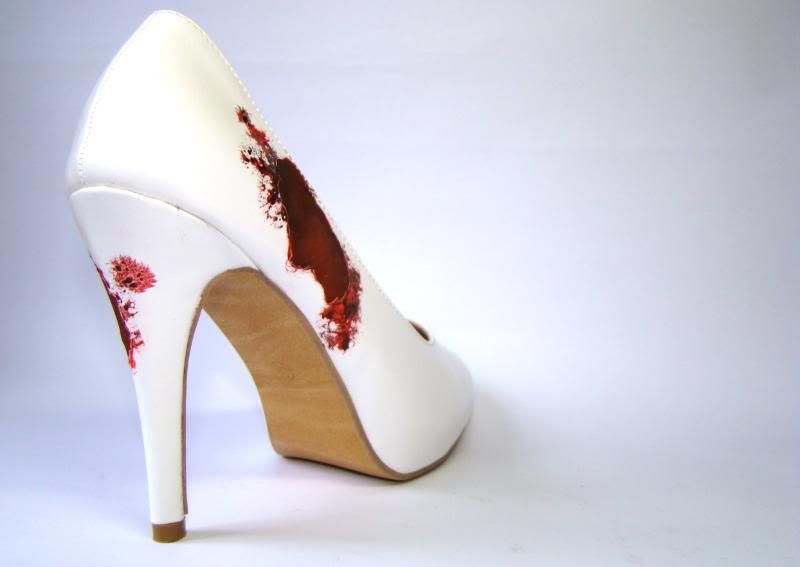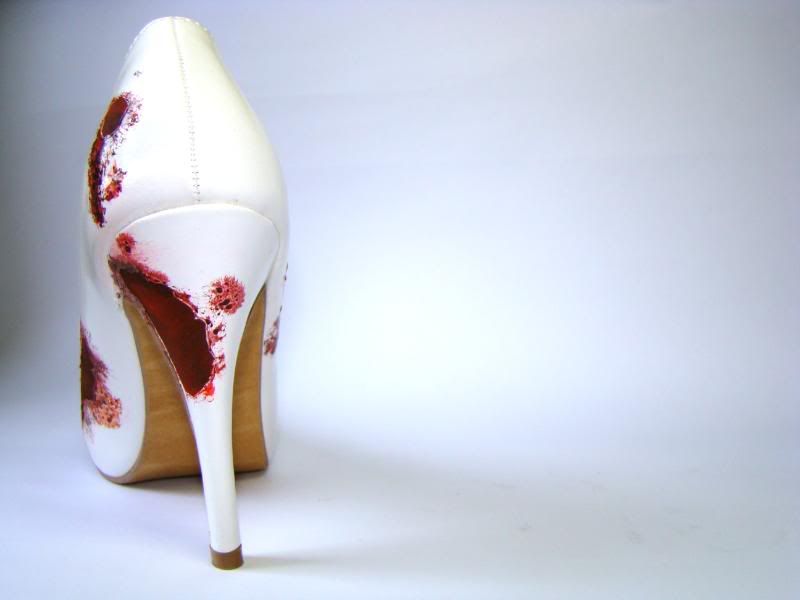 I got a pair of white synthetic patent leather heels that weren't very comfy to walk in and peeled the outer plastic layer off (it wasn't fun!). I used Dr. Ph. Martin's Ready Tex multisurface paints.
They are my no means professional because these are my first shoes I've customised. They are slightly sloppy and there is always room for improvement but I am happy with the results!
I'm still crossing swords on weather or not to name them. ARE THEY WORTHY OF IT???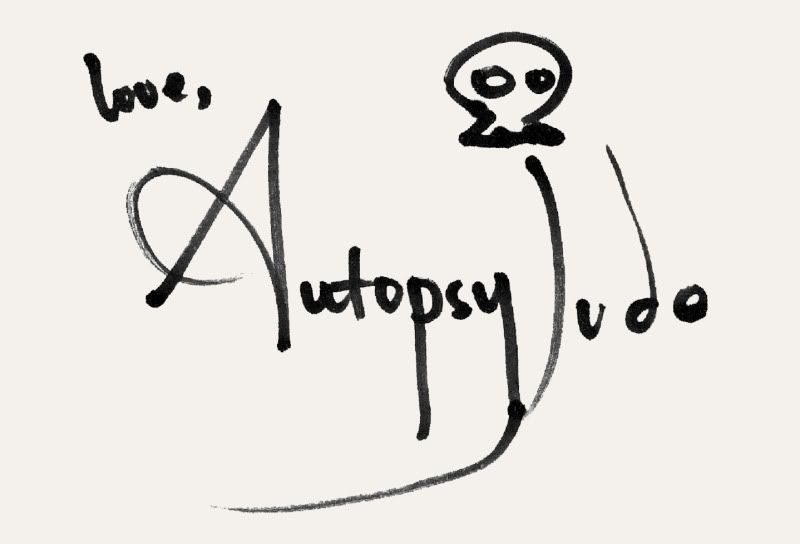 Labels: Customisation, Shoes